Home
From our research and development in ice cream production and as independent consultants we developed this comprehensive approach and tailored it to your technical and professional environmental needs. Our Continuing Vocational Training courses in the production of ice cream are being conducted on our clients' premises, in prestigious schools and academies in twenty countries ( France, USA, Canada, Spain, Italy, Morocco, Algeria, Republic of Congo, Malaysia, Australia, Thailand, Lebanon, Réunion… ). Led by highly qualified Crémix trained professonals assisted by our own software, our courses allow you to quickly master the complex management and technology of the ice cream production work area from both the practical and legislative points of view, thus allowing your staff to become immediately operational and profitable.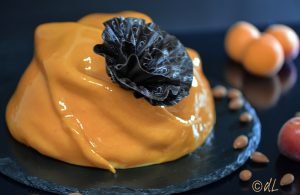 Crémix Training Consultancy offers you personalised training and consultation with the aim of developing a complete programme ( work area layouts, materials, and implementation of the entire process from production to distribution ) including : choice of thematic course content and dates, plus direct in-situ evaluations… Everything is done so that these tailored collaborative courses meet your needs and expectations by providing practical solutions to comply with your customers' demands.
Our advice, audits, and software are now used by many confectioners, ice cream manufacturers, cooks, chefs, dairy farmers, and well known food corporations. All our courses fall within the category of vocational and professional training programmes, funded, in whole or in part, by governmental professional training schemes.